02 March 2016
Vega Mega Truck
---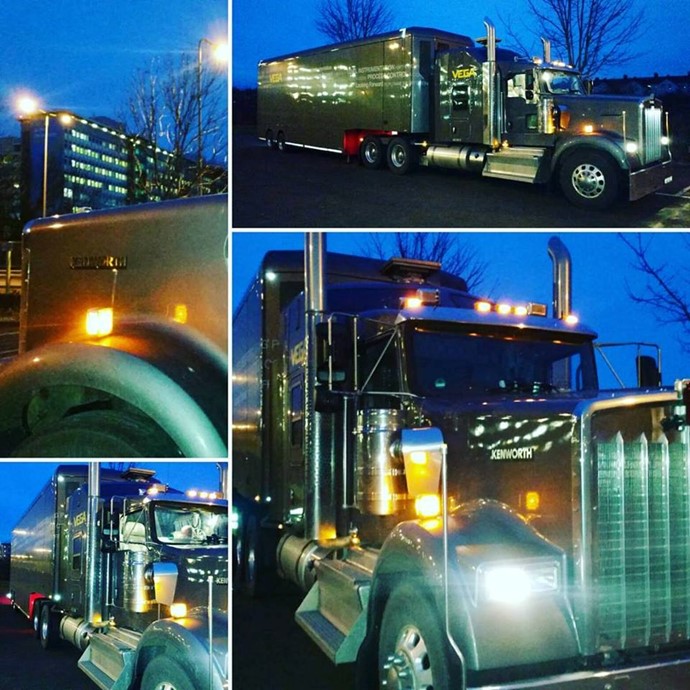 It's a great asset to All Nations Centre that it has a large onsite car park. In recent months more and more people have been making use of it and not just because they are attending an event at the conference centre. When clients have needed a big outdoor space in Cardiff with good access, they are increasingly finding we are the answer. Companies such as the BBC, Tenuous and most recently Vega have all utilised the good location and easy access All Nations Centre offers.
Most recently when Vega wanted to bring their exhibition truck, a large and rather impressive American styled cab with multi million pound trailer on the back, we were happy to swing wide the gates and welcome them in. Access was perfect for them, the truck looked fantastic and pre-booked delegates arrived for the hands on demonstrations of their product. To top it off, we served them all lunch and refreshments and being St David's day a few welsh cakes of course!
More than just a great venue, Cardiff's waking up to a versatile outdoor exhibition space on its doorstep too.
---
Make an Enquiry
Related News
The team at The All Nations Centre were fantastic and gave us lots of flexibility in the lead up to our healthcare conference , and the catering on the day was superb!

Melissa O'Connor

Event Manager, NHS

Conference Space

What we do