06 June 2016
Testing Times.
---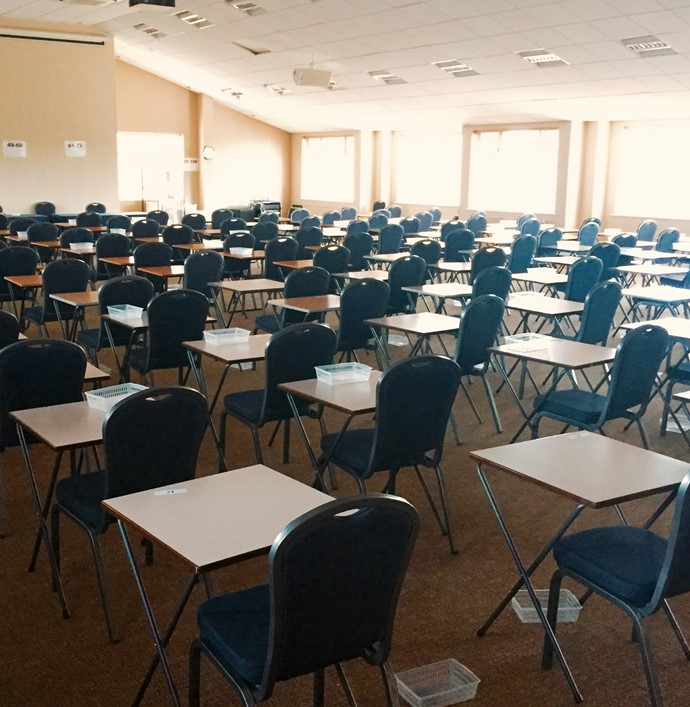 With exam season coming to an end, we are happy to have welcomed over 7000 students to All Nations Centre.
From 'Thoughts of Marx to Nietzsche' to 'extragalactic psychophysics'. These are just a few of the challenging topics that the students have been faced with during their time with us.
We wish them every success and all the very best for their future. We would also like to say 'Well done' to of all the invigilators that work so hard to look after the students during these testing times.
We know that no-one likes sitting exams, but at ANC, we do our bit to reduce stress levels for organisers and candidates.  Our easy to find location, hassle free parking and quiet rooms help candidates to feel calm.  We'll also set up exam desks exactly as you want, with great lighting in every room to ensure everyone can see clearly. With clocks to keep time and water on hand for the thirsty we have done our homework for your examination setup.
For all the up to date news why not follow us on Twitter @AllNationsConf  or why not give one of our conference coordinators a call on 02920 524100
---
Make an Enquiry
Related News
The team at The All Nations Centre were fantastic and gave us lots of flexibility in the lead up to our healthcare conference , and the catering on the day was superb!

Melissa O'Connor

Event Manager, NHS

Conference Space

What we do