20 May 2016
"We built this city...."
---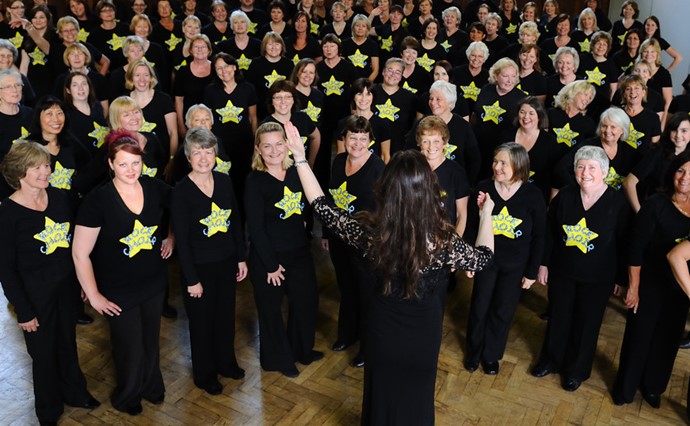 What a delight it was to welcome Rock Choir to All Nations Centre last night. They sounded great, and belted out favourites like "We built this city" & "Higher love".
Rock Choir was started in 2005 by musician and singer, Caroline Redman Lusher. Rock Choir pioneered the contemporary choir movement in the UK. It was the first choir to offer the general public the chance to sing pop, rock and chart songs with no entry audition and no requirements to read music or have any previous singing experience. Rock Choir is much more than a choir – it's a multi layered singing ...experience. The power of music, meeting new friends and performing at life changing events, together contribute to an emotional and powerful journey for the members.
As one member put it, "Rock choir is, life enhancing, uplifting & so very fulfilling"
For more information about a Rock choir near you simply go to http://bit.ly/1WFeMv5
---
Make an Enquiry
Related News
The team at The All Nations Centre were fantastic and gave us lots of flexibility in the lead up to our healthcare conference , and the catering on the day was superb!

Melissa O'Connor

Event Manager, NHS

Conference Space

What we do