10 January 2018
What you need to know about conferencing in 2018
---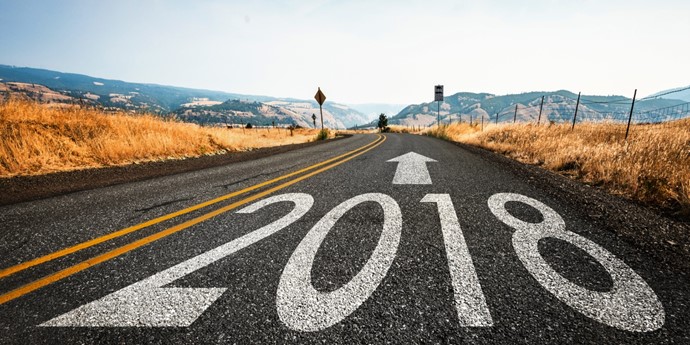 From all of us here at All Nations Centre, we wanted to take a moment to wish you a very Happy New Year!
We saw some wonderful events here in 2017 and really appreciate everyone who made All Nations Centre their conference destination of choice.
For many, conferences are focal points in the year and as such demand that extra care and attention to deliver them well. We've enjoyed doing that and seen a lot of change in the industry even in the last twelve months. Here's my top three conference tips based on trends in 2017 and looking at the year ahead.
Web Meetings….
In an ever evolving market place where often multimedia is important we certainly saw more lights, more camera's and more action in 2017! Web streaming, web meetings and remote communications are not new but are starting to find their place and this will only increase in 2018. In many ways, other sectors are years ahead in this area but with the public sector starting to see the benefits this opens up growth in a whole new way.
Customer Service….
In an age of webinars, the live experience will still stand out because of the added benefits it brings. It's the big ticket item, and the reason those front few rows at the theatre cost so much more than the ones at the back, or even the 'watch online' option. (To read more on this, have a look here.) For anyone in the service industry the customer experience at the hands of human staff will determine success or failure. Expect customer service to go to the next level. Greater care, greater attention, little touches and a 'can do' attitude will all be essential. For many that may not mean much change (I like to think everyone experiences that at All Nations Centre!) but for anyone who doesn't have that focus, it will be a year to shape up, or ship out.
Inspiration…
In an era of austerity it's not the cheapest option which is best, but that which comes with the most added value. With conferences often being a focal point, any sense of 'run of the mill' by organisers just won't cut it. Both the public and private sector know that value for money means delivering well on the core ingredient of a conference – a clear and engaging message. Therefore events are more focussed, which rather than narrowing the prospects for an engaging live experience gives the creatives amongst us more scope to spread their wings with a clearer mandate. It's like the man who looks over a vast sea. Ask him to get you some fish and he'll spend time creating a unique and bespoke rod, or maybe even a net. Ask him to get you something from 'the water' and you're likely to be handed a cup. I expect better value to mean more focus, more creativity and more interesting events than ever before.
We look forward to it!
---
Make an Enquiry
The team at The All Nations Centre were fantastic and gave us lots of flexibility in the lead up to our healthcare conference , and the catering on the day was superb!

Melissa O'Connor

Event Manager, NHS

Conference Space

What we do