28 June 2016
Congratulations to the class of 2016!
---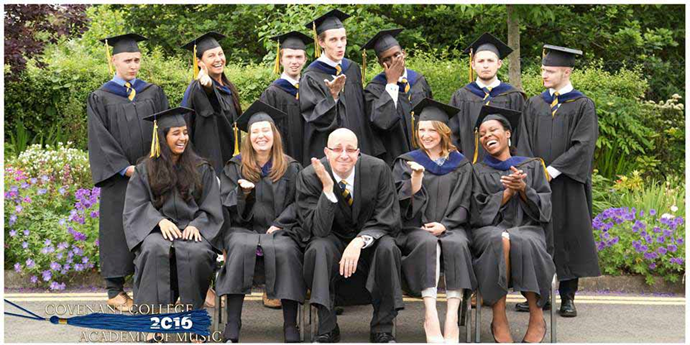 It was our privilege to welcome the Covenant College class of 2016 for their graduation ceremony this month.
It was a joy to see many family and friends of the graduates from all over the world come and visit for this joyful celebration. We provided delicious food and refreshments following a stirring ceremony and the sun even broke through the clouds for the occasion.
Founded in 1980, Covenant College began with the purpose of equipping men and women to reach the world with the gospel of Jesus Christ. Since it's inception, hundreds of students have been trained and empowered to fulfil the call of God on their lives and reach thousands of souls for Jesus Christ. The reach and impact of Covenant College continues to be global with men and women trained, equipped and serving all over the world.  
The mandate of Covenant College is to produce men and women with a passion for the Kingdom of God, who will be pillars and leaders in the church. It creates men and women who are not just filled with a knowledge of the Bible, but who receive a depth of revelatory Word that will transform their lives, and the lives of others.
The students have served with the local church in a variety of evangelistic projects that range from street evangelism, schools, hospital and prisons ministry, to the creation of new, and running of existing community projects and large outreach events. Students were also sent on evangelistic missions around the United Kingdom and served on an overseas mission to stretch and challenge them.
Always fresh and adapting its methods, without compromising Biblical truths, Covenant college endeavours to remain at the cutting edge of a rapidly changing world. 
---
Make an Enquiry
Related News
The team at The All Nations Centre were fantastic and gave us lots of flexibility in the lead up to our healthcare conference , and the catering on the day was superb!

Melissa O'Connor

Event Manager, NHS

Conference Space

What we do